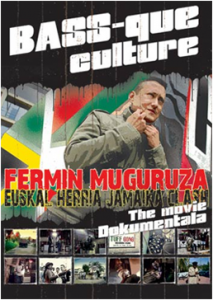 Synopsis
---
Fermin Muguruza culmina su actual proyecto personal de reivindicación con raíces, estableciendo un puente entre Jamaica y el País Vasco.
Con la cámara en mano, dirige este documental, que tomando como hilo narrativo la grabación de su último disco "Euskal Herria Jamaika Clash" (una colección de canciones nuevas con el apoyo de algunos de los mejores músicos y cantantes de la escena sincopada de Jamaica, en los estudios Tuff Gong de Kingston, el cuartel general de los Marley, y Big Yard, centro operativo de la crew de Shaggy), nos ofrece una mirada social, cómplice y cercana sobre los vínculos entre pueblos pequeños, en este caso, dos pueblos-isla, tenaces en mantenerse vivos y dignos, primero frente al colonialismo, ahora, frente a un uniformismo global, que les exige el cese de su particular rebeldía política y cultural.
Diferentes líneas transversales nos irán ofreciendo distinta información sobre lo que significa la música como herramienta de transformación, "We'll free the People with music", el sonido jamaicano como catalizador de primer orden en la ya dilatada carrera musical de Muguruza, quien reivindicará y revisitará el tema de Kortatu que escribiera hace 20 años : "La línea del frente", donde ya cantaba "Siempre me ha interesado, esa jerga que emplean los rastas", la sonoridad y misterio de la lengua vasca y el origen y evolución de la música reggae , la violencia estructural y el intervencionismo yanqui, la vida en el ghetto y el encuentro de culturas.
Con una factura guerrillera, lejos de un montaje convencional de imagen y sonido, consigue un testimonio humano, con una sensación de cercanía extraordinaria. U-Roy, Luciano, Toots, Rita Marley, Marcia Griffiths, todos los músicos y gente que va participando en esta aventura, saluda este choque cultural entre Jamaica y Euskal Herria, la "Bass Culture" confluyendo con la Basque Culture, fundiéndose en una ceremonia de los abrazos, que mediante la música celebrará la vida, denunciando las injusticias.
Un puente sólido, que llama a otras islas en la búsqueda de un nuevo archipiélago, planetario pero diverso, de islas unidas y solidarias.
Title:

Bass-Que Culture
The movie / Documentary (2006)

Director:

Fermín Muguruza

Script:

Fermín Muguruza

Photography:

Xabi Pery, Jon Elizalde, Xabi Solano

Sound:

Xabi Pery

Edition:

Nacho Leunza

Music:

Fermín Muguruza

Genre:

Documentary

Production:

Talka Records & Films

Duration:

1h 26 min